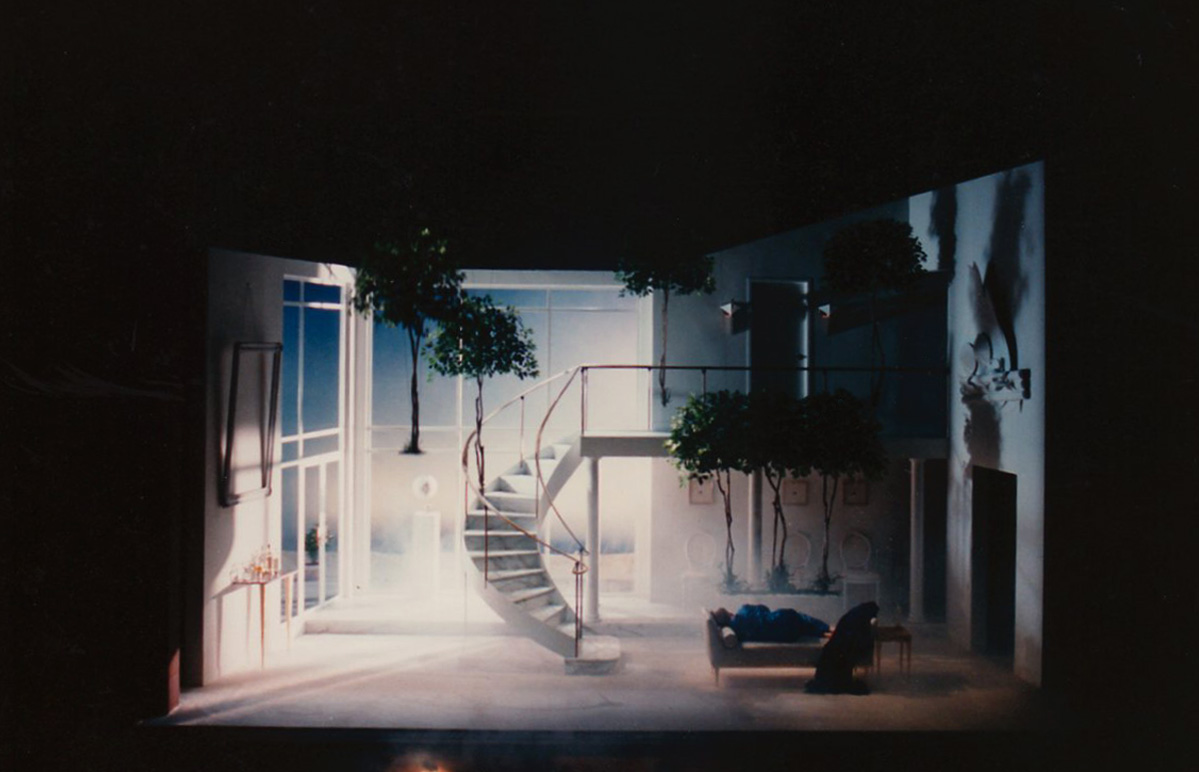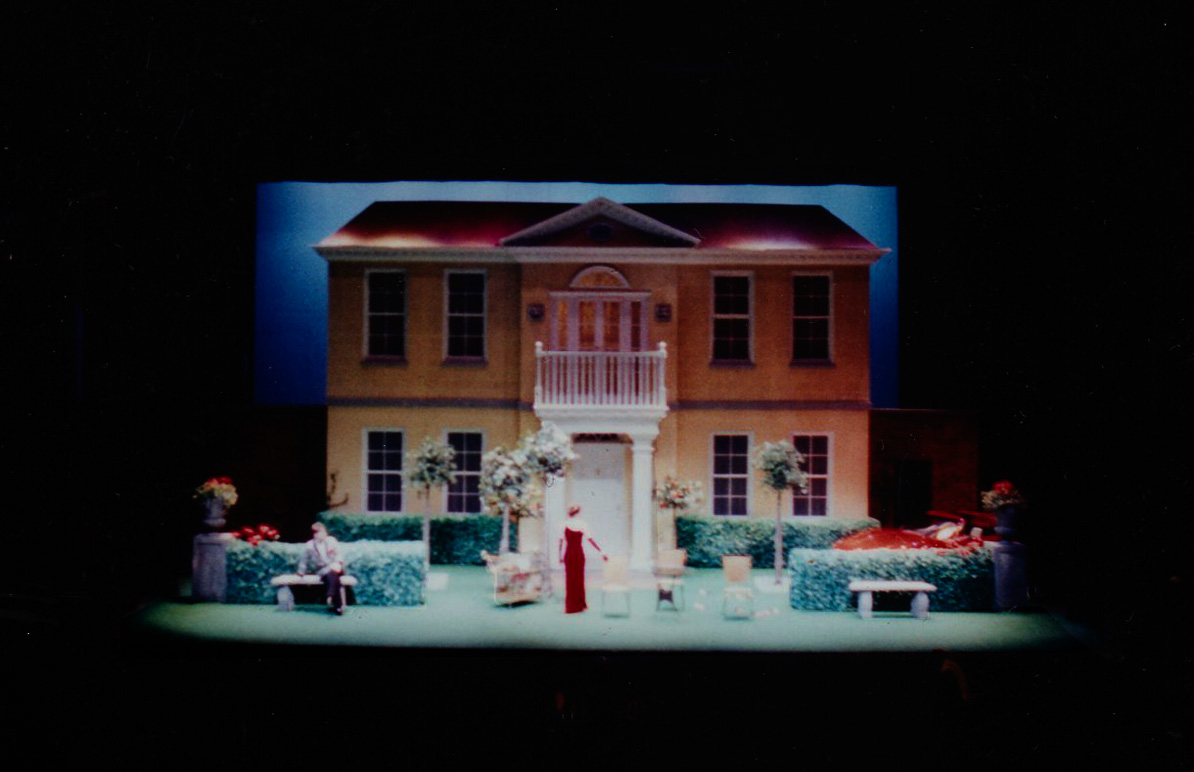 SEMELE Skylight Opera Theatre
by G.F. Handel
Directed by Chas Rader-Shieber
Conducted by Scott Rednour
Set Design: Judy Gailen
Costume Design: Susan Branch
Lighting Design:Rick Martin
Rather than carrying Semele off to Mt. Olympus, Jupiter and the other gods descend upon Cadmus' house in the Hamptons, where her bedroom becomes her palace, changing from a stark white room to a lavish red one, complete with dragons (the sconces that glow red when provoked) to protect her.
'Where 'ere you walk"
A garden fills the room.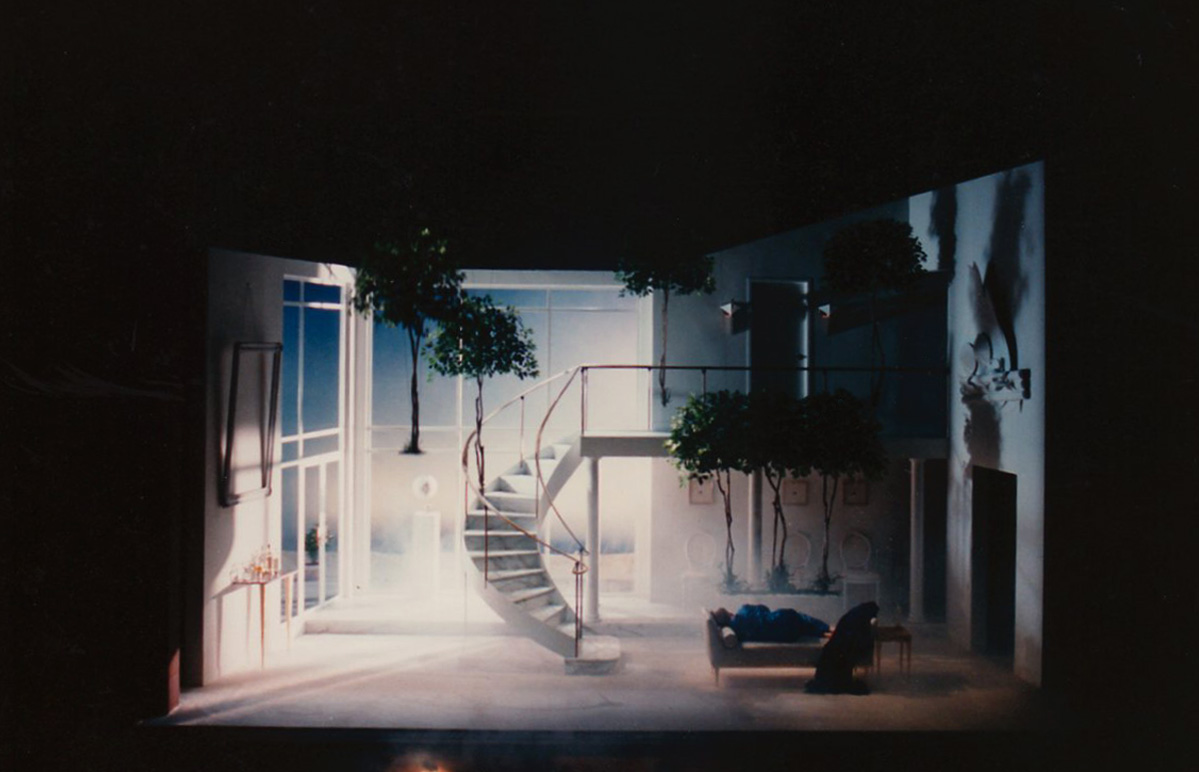 Act III opens with Somnus asleep in the living room, garden floating in the fog.
The fiery consummation of Semele and Jupiter is represented by the dragon sconces exploding and smoke billowing from the room.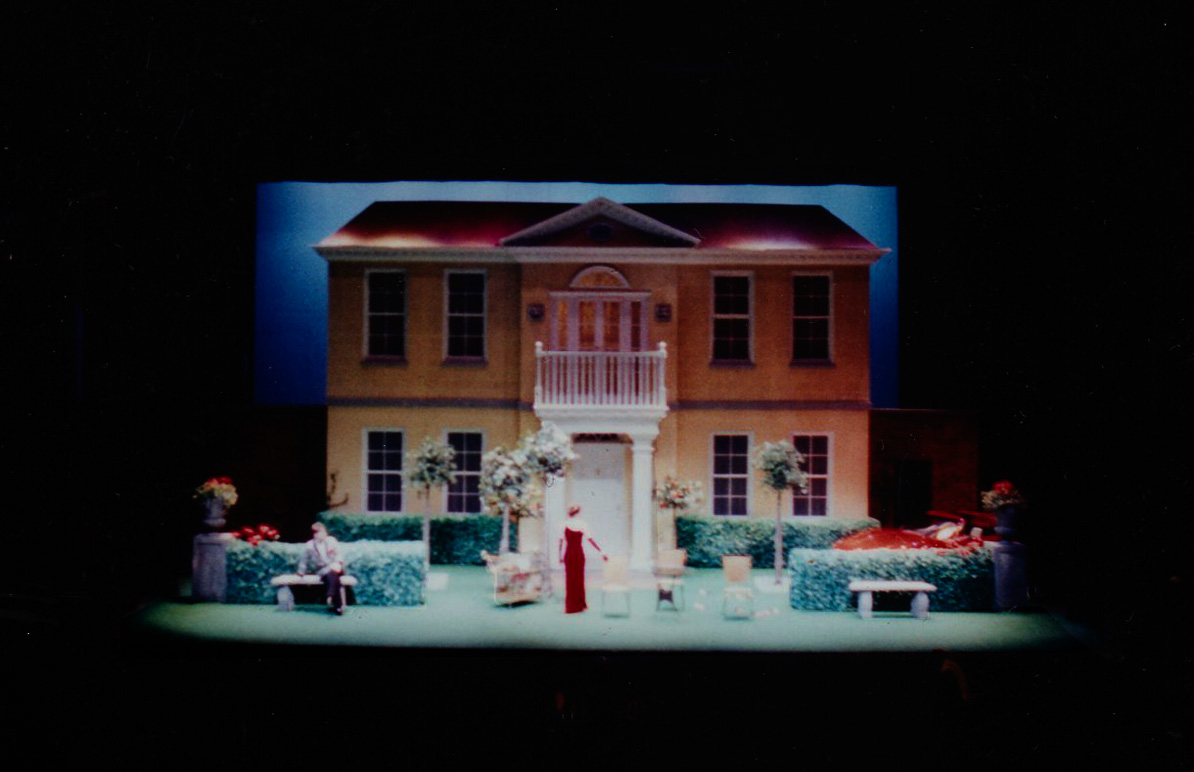 SEMELE Anchorage Opera
Directed by Chas Rader-Shieber
Conducted by Hugh Murphy
Set Design: Judy Gailen
Costume Design: Devon Painter
Lighting Design: Lauren Mackenzie Miller
This production had the same principal ideas in a different setting. The garden grew out of the ground and flowers grew out of the hedges. The sconces still glowed when needed. And that is a Ferrari parked at the house!
For the consummation here, the pediment of the house exploded open and the entire second floor with it.